Our values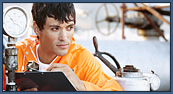 Above all else, we put the interest and needs of our customers FIRST and always remember this primary responsibility in all that we do.
Strive to satisfy our customers and shall surpass our competitors in this aspect by virtue of our commitment to making this uniqueness prominent to our customers.
We are committed to quality.
We take pride to do our work right the FIRST time and EVERY time.