EQUITY TRADING
Equity Capital Markets
The Equity Capital Markets Group (ECM) at Elixir Bank Sc. oversees the firm's activities in the primary equity and equity-linked markets, as well as monetization and equity derivatives. It provides support in the origination of primary market transactions and manages their structuring, syndication, marketing and distribution.
The group also provides clients with assistance in managing their communication with the market, both immediately after a transaction via linking with (tracking your Equities) via money.net and subsequently.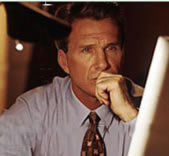 The group's scope of activities is designed to help our clients succeed in ever-changing financing environments, stretching from the very largest privatizations, initial public offerings and secondary placements through to smaller public transactions and private placements; it is also active in equity-related transactions. The group is comprised of professionals based traders in New York, London, Zurich, Frankfurt, Hong Kong, Tokyo and Sydney, all of whom are focused on delivering superior execution to clients of the firm.

Equity Research & Trading
Our superior track record is the direct result of having built an exceptional equity research, trading and distribution platform in December 2002.
In addition, Elixir Bank Sc. has one of the most effective institutional sales forces on Wall Street. The team consistently receive top rankings from third party sources.

Tracking your Equities
The Screamer is a fully comprehensive and advanced streaming real-time stock quote system, which is available for a trial. Monitor the real-time value of your portfolio with tick by tick updates and advanced features for retrieving detailed market data with the same data and tools that financial professionals and institutions use.
Features
Streaming Real-Time quotes from NYSE, AMEX, NASDAQ and OPRA Exchanges
Track up to 500 stocks simultaneously across multiple portfolios
Real-time portfolio value & gain/loss (up-to-the-second)
Streaming Real-Time Option Chains
40 sortable fields of data
Exchange fees are included in the price
No software to download
Firewall friendly application - works through corporate firewalls
Award winning customer care team
Free full service technical support
Live charts, time and sales, and sector tracking
Enhanced Charting: Click on a symbol and select either intra-day or interactive charting and take advantage of the best charting available.
Time & Sales: This feature shows the time and volume of every trade. Click on a symbol and select 'Time & Sales'.
Market Coverage: This button has links to Live Market Commentary, Upgrades/Downgrades, Sector Ratings, Fed Brief, Bond Brief, Bond Ticker, Interest Rate Brief, Economic Calendar, and Splits Calendar. To locate it, see on the bottom of the SCREAMER---Real Time Streaming Quote System.
Streaming option chains with exchange-specific ability to view preferred stocks >>
Pre-/Post market indicators